About Us
Vision
Our College of Education will be a Good leader in the integration of teaching and learning advancement of the knowledge-base through research, scholarship, leadership in service and outreach. Further, the college will be involved in preparing teachers who provides leadership, exemplary educational and related services to improve the lives in a changing and complex global society.
Mission
The mission of the College of Education is to prepare outstanding educators, scholars, researchers and to advance the profession of education, as broadly defined, through research on science and art of teaching and learning, the application of clinical processes, the effective uses of technology, the analysis, development of leadership and educational policy.
About College
International Divine College of Education, Ratwara Sahib Complex (Mohali) was established in September, 2006. College is managed by Vishav Gurmat Ruhani Mission Charitable Trust, Ratwara Sahib. It was conceived to impart teacher education with a particular emphasis on educating rural folk. It provides perfect platform for people to mould and develop their brains for teaching education.The lush green lawns and beautiful landscape provides an excellent atmosphere for promotion of academic activities in a peaceful and spiritual environment.
The college is spread over 125 acres of verdant green land in calm pleasant and pollution free milieu of Ratwara Sahib. The unique feature of International Divine College of Education is that it provides a perfect educational environment which is harmonious blend of spiritualism and advanced technology.
Infrastructure and Learning
Class Rooms:-
College has well equipped classrooms for carrying out teaching activities.
Computer-cum-E.T. Lab: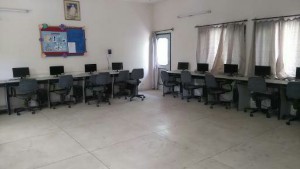 Education today is inconceivable without computer literacy. Computers have become part and parcel of our daily life and our academic horizons have stretched on account of this technological marvel. The college has an arsenal of a well equipped computer lab that boosts of the latest operating software, computer peripheral devices and a high speed internet connectivity facility for students. A separate multimedia-cum-conference room is also an additional advantage where e-learning takes place to acquaint the students and staff with latest technological advances in education. Computing skills are taught to all the students.
Science Lab: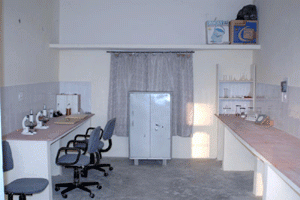 The college has a well equipped science lab for providing practical knowledge to the students.
Psychology Lab: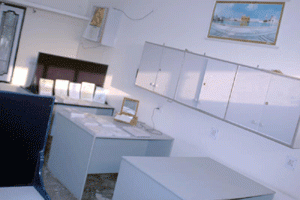 A psychology lab, having various psychological apparatus and testsis also there for the students for better understanding of the psychology of a child.
Curriculum Lab: Curriculum lab is also there which consists of various teaching aids e.g. models, charts and flash cards etc.
Home Science Lab: Provision of a home science lab is also there for the students who opt for home science as a teaching subject. Apart from these students other students can also gain valuable knowledge about various things that are required in managing a home.
College Library: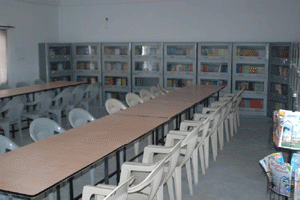 The institute has a well stocked library catering to the academic and non- academic interests of the students. The library has a spacious reading hall with more than 4684 books, encyclopedias and educational CDs. Besides, there is always a helping hand from a qualified librarian to assist students to make use of the library facilities. A large collection of journals and periodicals are readily available to facilitate research work and regular newspapers and magazines are also subscribed to for keeping the trainees abreast of the latest information.
Newspapers
Journals
1. Hindustan Times, 2. The Tribune, 3. Denik Bhaskar, 4. Punjab Kesari, 5. Punjabi Tribune, 6. Ajit.
1. Bhartiya Adhunik Shikasha, 2. Indian Education Review, 3. Journal of Indian Education, 4. Primary Shikshak, 5. Primary Teachers, 6. School Science, 7 Anveshika, 8.Indian Journal of Teacher Education, 9. Teacher Support.
Total Books 5071, M.A. Education Books- 816, No. of Atlas-3, No. of Encyclopedias-6, No. of Dictionaries-43, No. of References books -212, No. of Textbooks-136
Reading Room: Apart from library there is also a reading room where students can engage themselves with books in tranquility and reap the fruit of knowledge.
Girls' Common Room: A girls' common room is there wherein girls can interact with each other more freely.
Auditorium-cum-Multipurpose Hall: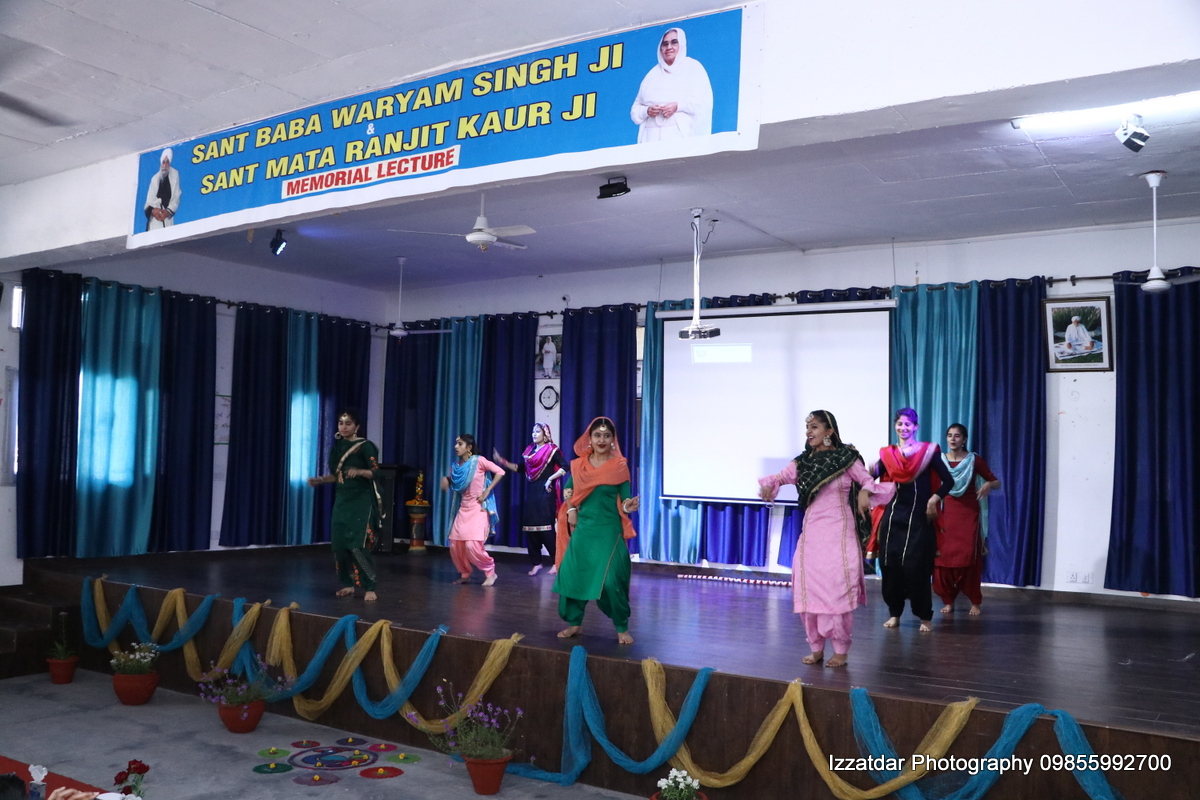 The College has a well equipped auditorium-cum-multipurpose hall for hosting various functions, seminars and cultural programmes etc.
Banking Services: Punjab & Sind Bank branch & ATM are there at the campus for catering to the monetary requirements of the staff and students.
Tuck Shop: For stationery and other items a tuck shop is there at the campus where students can buy such items at a reasonable price.
Canteen: Provision of canteen is also there for students.
Power Back-up: 24 hour power back-up is available at the college.
Sports Infrastructure: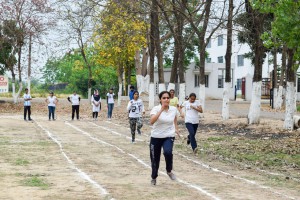 The campus has sports facilities that cater to various disciplines including football, cricket, volleyball and indoor games like table-tennis, carrom board, chess etc. At IDCE students are encouraged to play a variety of team games and individual sports. The college promotes extra-curricular activities that shape up the multi-faceted personality.
Boarding and Lodging Facilities/Hostel: There is hostel facility for girls, which is fully secure and homely for students. Mess facilities are also available for students. Pure nutritious vegetarian food is served. Students seeking admission to the hostel must apply on a separate prescribed form, appended to hostel prospectus available from the college office.
Medical Facilities: There is Sant Waryam Singh Charitable Hospital inside the campus that caters to the welfare of students with proper provision of medical facilities whenever the need arises.
Transport Facilities: Transport facility is available from Chandigarh, Mohali, Panchkula, Kharar, Morinda, Baddi and other surrounding areas.
Couselling and Career Guidance Services: College has trained staff that offers individual counselling and guidance services to students who require personal as well career guidance. Many sessions of emotional development, health, stress and time management are conducted to empower students to overcome the challenges in life.
Tutorial Groups: To provide intimate personal contact with teachers all the students are divided into seven tutorial groups. Tutors try to help and guide the students at the time of difficulty or any problem in academics. Each tutorial group remains on duty for one week and organizes morning assembly and also prepares the wall magazine and celebrates important days falling in that week.
Students' Council: The democratically nominated/elected students' council works in the college in tandem with the college faculty and authorities to redress the grievances of the students and for the harmonious working of the institution.
Placement Service: The College has a well established placement cell which invites applications from our pervious and current session students and conducts interviews throughout the year and facilitates them in securing teaching jobs. With the introduction of mandatory TET/CTET testing, a special cell to provide tutorials to students is in place and is open to both current and pass out students. The cell is a collaborative effort of well trained instructors.
Morning Assembly: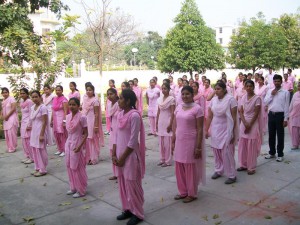 There is magnificent shrine hall attached to the college, where the students pray every morning. Tutorial groups organize assembly and provide a platform to the students to display their talents.
Tours and Excursions:

In order to stimulate national integration and to develop the spirit of team work and sense of responsibility, a long tour and few one day trips are normally organized as part of the college excursion programme.
N.S.S.: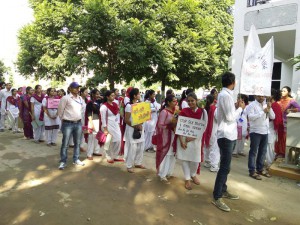 To inculcate values like co-operation, teamwork, selfless services to the society a 7 day N.S.S. camp is organized every year wherein student volunteers carry out awareness rallies for eradication of social evils and drug de-addiction. Volunteers also carry out cleanliness drives in nearby villages.
Alumni Association: The College has an alumni association. This is an excellent platform that reunites all the ex-students with the present and besides they keep abreast with the various activities of the college. This connection during academic session further helps foster rich learning experiences with input from them.
Results: Our students have been performing excellently in the university examination and bagging top positions every year.
Attendance: A minimum of 75% attendance is essential for appearing in the final examination.